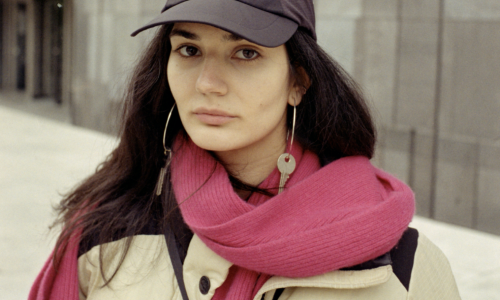 Ex-Aequo Award Best Pitch – Denisse Conn-Tubacu
Jury Statement: For carefully portraying an uncomfortable time in a female life, when one has to choose her path, with intriguing visual and audio references, a movie that can speak both to a young generation as well as to its parents.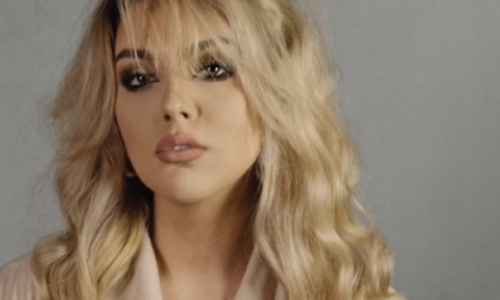 Ex-Aequo Award Best Pitch – Carina Gabriela Dasoveanu
Jury Statement: For a film that has a theme that is not easy to talk about and it is even more difficult to screen, for the ambition to intertwine destinies of people in suffering, with a clear potential for development into a first feature.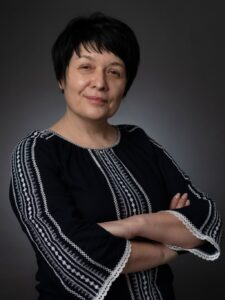 Born in Moldova, Valentina Iusuphodjaev graduated from State University of Moldova with a bachelor of letters, and later, the Institute of Philosophy, Aestetics and Law from the Academy of Science of Moldova. With a long standing experience as a film producer, she had made a name of herself in the film industry, working in films that were awarded in national and international film festivals and not only such as La Limita de Jos a Cerului (The Unsaved), Afacerea Est (Eastern Business), Colecția de Arome (The Flavors Collection). During her career, Valentina has been working in several facets of the film and advertising industry as a producer, director, script superviser, casting manager, location manager and distributor. In the past years, she gained a lot of experience in working with international partners and teams, which opened her to new appproaches. It is her experience that gave her a strong understanding of the local film market and the international one. In march 2021, Valentina was appointed the new Director of Moldavian National Film Center and at the moment, she is a member of the Filmmakers Association from Republic of Moldova.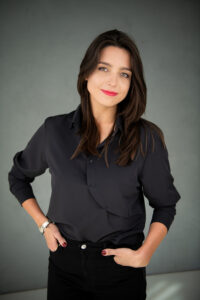 Goda Januskeviciute, Head of Communications at the European Film Forum Scanorama and Communications Manager at Moving Images – Open Borders (MIOB) Network. Previously – Manager of the Industry Events at the film festival Scanorama. At Goda's professional career – from conducting script development sessions and arranging industry and networking events to developing communications strategies putting the spotlight on cinematic talent. Januskeviciute took film directing courses at the Department of Cinema and Television at the Lithuanian Academy of Music and Theater and the Baltic Film, Media and Arts School of Tallinn University in Estonia. Holds an experience of working as the first assistant director. Previously worked in theatre and opera. Member of Vilnius Actors Studio.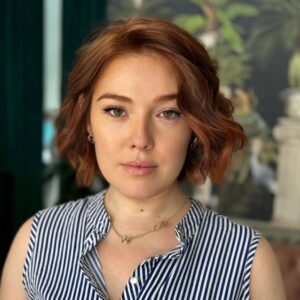 Gabi Suciu is a Romanian producer and distributor who has been a constant presence in international markets and festivals throughout the years, from Berlin and Cannes to AFM, presenting the projects she is involved in for over 12 years. She has extensive experience as an executive producer, her name appearing on over 50 short films, 10 feature films and 8 documentaries, most of all with notable festival track records and important nominations, personally receiving in 2014 the Young Hope Award nomination for production at the GOPO (Romanian Film Industry Awards).
She attended the prestigious UNATC Film Faculty in Bucharest graduating with a BA in Directing, an MA in Production and a PhD in Film & Media with a research work on co-productions. She kept close to the school that had formed her and is currently a lecturer at the film production masters at UNATC, the vice-dean of the Film Faculty and the head of the Film Production Masters program.
Her latest endeavours focus on female directors debuting in directing. Alina Grigore's (awarded writer for the CICAE award winner Illegitimate) debut feature in directing, Blue Moon, was the first Romanian Golden Shell winner in the Official Competition of San Sebastian Film Festival in 2021, followed by another 50 selections and 7 awards, before its theatrical release in Romania, Spain and Greece.
The international online pitch will take place on Sunday, October 29th, 11:00 – 13:00 CET time. The presentation will be held in English. In order to participate, please fill in the form below.